There are actually Laughter Yoga classes! I thought it was a joke!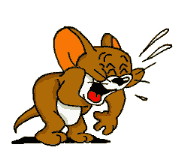 I read that across the globe more and more people are laughing and not just because something is funny. There are actually certified laughter yoga instructors. Do you believe this? Even though yoga is in the name, it doesn't involve challenging poses or meditation. Laughter Yoga International defines laughter yoga as "a unique exercise routine that combines group laughter exercises with yoga breathing and allows anyone to laugh without using jokes, humor or comedy".

I read an article that Mayo Clinic suggests you find items that make you chuckle and then put them in places where you will see them. Well, I've always heard of "Laughter is the best form of Medicine". But Laughter Yoga?????

I do agree that laughter's health benefits are no joke. Mayo Clinic's article stated: In the short term, laughter can stimulate your organs, relieve stress and soothe tension and stomach aches. In the long term, laughter may improve your immune system, relieve pain and increase personal satisfaction.

There is a site
http://www.laughteryoga.org/
and I was shocked that there are DVDs for sale costing over $100. to teach you how to fake laugh! Today there are more than 6,000 laughter yoga clubs in over 60 countries! I was shocked. Has anyone ever heard of these clubs????


http://www.youtube.com/watch?v=Hi1WPUeNDJI

It is a must see.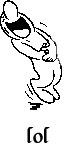 Well, I can refer you to a site that won't cost you a dime and I promise it will have you in stitches laughing; it is called Jimmy's Journal
http://jimsulliv3.blogspot.com/
.

Hey Sully, you are doing great things for my health. Thanks!
Hugs, Rose