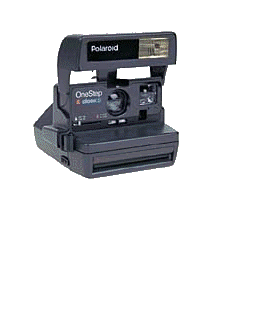 How many of you remember the above style camera?
Ever think about what all the pictures you own hold for you? How much would you remember if you didn't have them? Are you old enough to remember when we only had black and white film? Without those photo albums, would you remember all those birthday parties, proms, anniversaries, weddings, births, vacations, hairdos, cars you owned, your high school yearbook pictures…..all these images are still with me today and so are the emotions that go with them.
Visual images hold amazing power whether through your photo albums, newspaper clippings, scrapbooks and now with high tech….I personally use Picasa to store my photos online….no more discolored old photos….Amazing! Saving them on a disk is much better than in a shoebox!
We all have some old worn out photos. I did some research on how to store these old photos so you will always have your precious memories.
Here's How:
1. First, take your photos out of "magnetic" albums. The materials, ordinary plastic, glue and cardboard, will damage them over time.
2. Eliminate any glue, tape, staples, rubber bands and paper clips that might stain, scratch or dent photographs.
3. When framing, use acid-free mats to keep photos from touching the glass and acid-free backboards to avoid deterioration of the image.
4. Place photographs in plastic sleeves void of PVC, which can be purchased at photo supply stores.
5. Use plastic sandwich bags for a good, inexpensive alternative to plastic sleeves.
6. Store large quantities of photos by layering them between sheets of 100 percent acid-free paper in metal or acid-free cardboard boxes.
Tips:
1. Wood and wood products, like cardboard and paper, harm photographs and should only be used if labeled "acid-free."
2. A good rule of thumb is storing photos where you are also comfortable, not too hot, cold, wet or dry.
3. Keep photos out of attics, garages and basements where they'll be subject to extreme temperature fluctuations and excessive humidity.
I'm very lucky to have a daughter that is an amazing photographer! She bought me my first digital camera and told me to carry it with me at all times in my handbag. That way, you will always be able to capture that special moment in time and create another wonderful memory in your life.