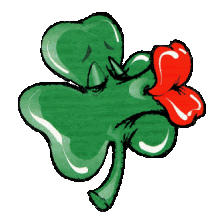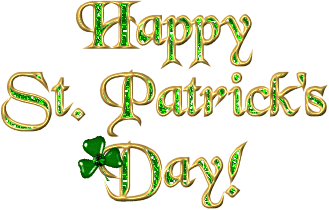 I never downed a pint of green beer nor have I ever got pinched for not wearing green on St. Patrick's Day! I'm Italian so I wore Orange! LOL P.S. I hate beer!
I have a friend that is from Ireland and she says it is a religious holiday and the first thing that the Irish do is go to church. She claims that here in America, March 17 is a day of beer-fueled frivolity for many, a secular holiday filled with visions of shamrocks and leprechauns more than penance and prayer. I personally think they are partaking of the green beer in Ireland and she is not admitting it! LOL
She said they never ate corned beef and cabbage on St. Paddy's day either. Really????? Nor is Dublin's River Liffey tinted green, she said, referring to Chicago's tradition of dying its river green.
This year, thousands will celebrate at Irish pubs and festivals throughout South Florida, including parades in Hollywood and Delray Beach as well as the Irish Fest on Flagler in West Palm Beach and the Irish Fest on Atlantic in Delray. And is there a more Irish city in the United States than South Boston?
The festivals are a way to celebrate Irish heritage, its music, food and dance.
"Everybody's Irish on St. Paddy's Day."